#SubjectSunday – Media at Queen Mary's College
This week we had our Year 2 Media students taking part in work experience around the College.
Ellen (left), Sophie (Right) and Morgan (Back) helped the QMC Marketing team this week by experiencing how Marketing at our College is done.
One group were given the opportunity to showcase their strengths and passions in Media, to produce content that could be used to promote the College.
"This week has taught me so much about the working world and the expectations set with time management and quality of work we needed produce." – Sophie
We also had another group of students that worked alongside the Esports Department, they had the chance to put together an Esports Arena for YoYo Tech and create a brand identity for their Esports team, which they presented to the staff at the end of the week.
"We have been given a lot of freedom throughout the week to truly use the skill we have learn in Media as well as explore all areas we thought would work for the brief given to us, it has been a very beneficial week." – Cody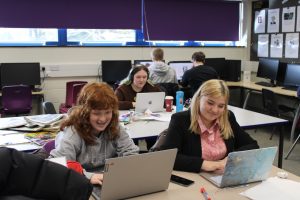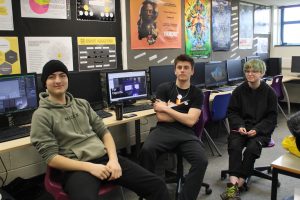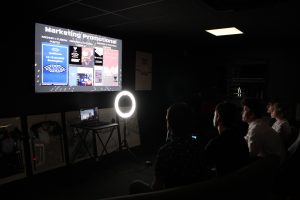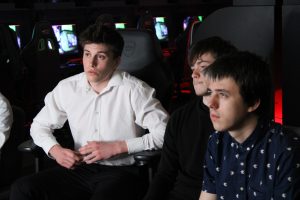 #MediaAtQMC
#WorkExperience
#MediaStudentsWorkExperience